It's all in the details!!! The perfect dress may steal the show, but the right jewels will make you shine all night long. Prom is one of the most memorable nights of a young teen's life. There's plenty to do leading to the big day: practicing those epic dance moves, finding the perfect date, scoring tickets, party bus, hair, nails and slaying in a FLAWLESS outfit. This magical evening is all about the fashion AND jewelry.  

Teens plan their outfit months in advance, and every detail matters including the accessories. The bling you wear on prom night will complete your look and set the vibe. Finding the perfect prom jewelry is fun but can be super stressful.
Thankfully, we're here with our top picks for prom that will make your 'fits shimmer and shine. Our team voted on the hottest Aurelie Gi jewels that will finish off your prom look. We are serving up style with our favorite picks, check out the winners below and read along for tips and tricks on how to style these dainty treasures.
The jewels featured below are from the following collections: Yours Truly, Interstellar, Dreaming of Casablanca, Paper Clip, Ray of Sunshine, and Celebration.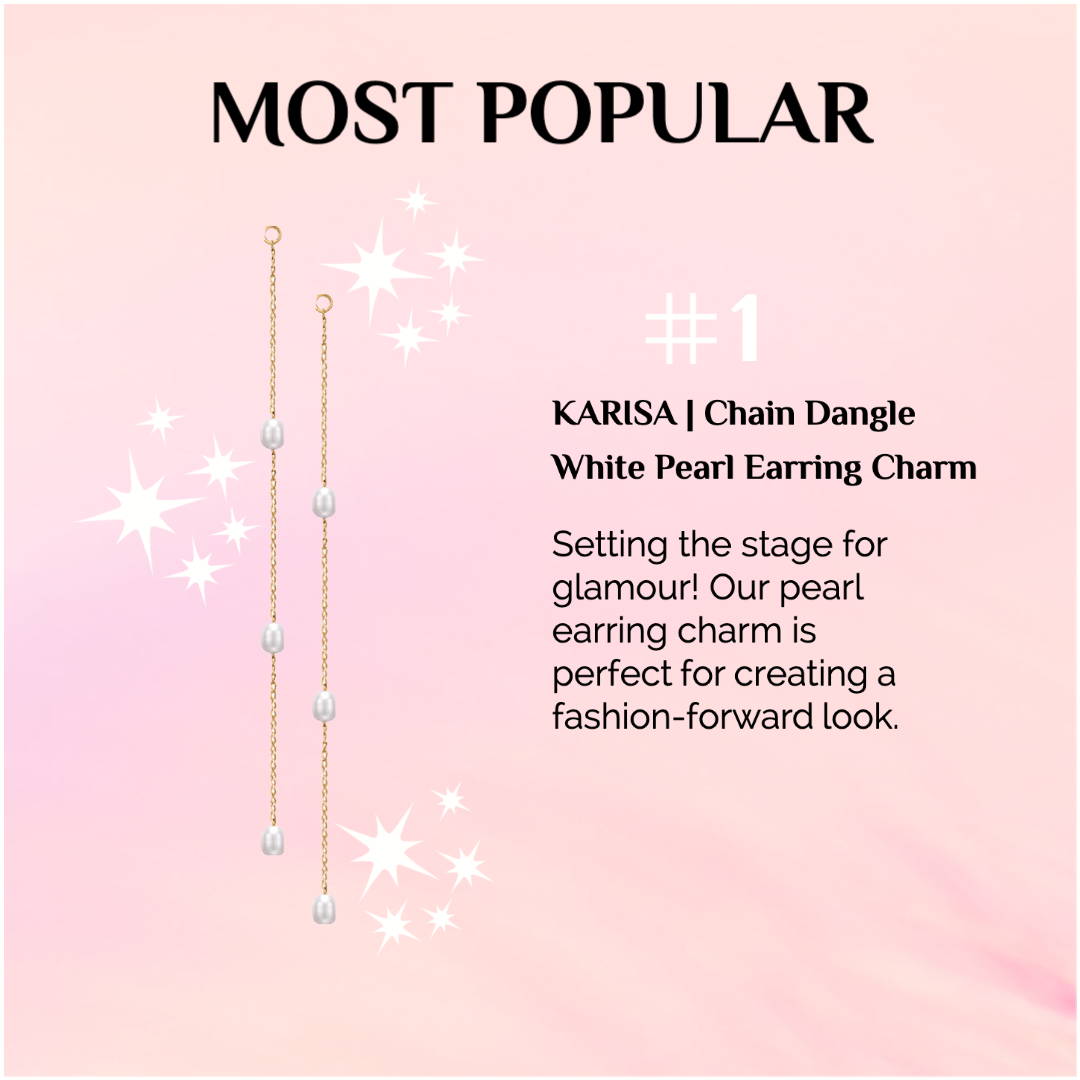 If you're going glam with an extravagant dress, keep your jewels simple. Voted Most Popular, our Karisa | Chain Dangle White Pearl Earring Charm can be paired with the Evangeline | Single White Pearl Stud Earring for a classy but trendy look. Crafted in 14kt gold and natural shimmering pearls, these jewels are made to last. Our pretty pearls can be dressed up for a sophisticated look or worn casually. Pair these dangling beauties with jeans and a crop top for some fun post-prom activities.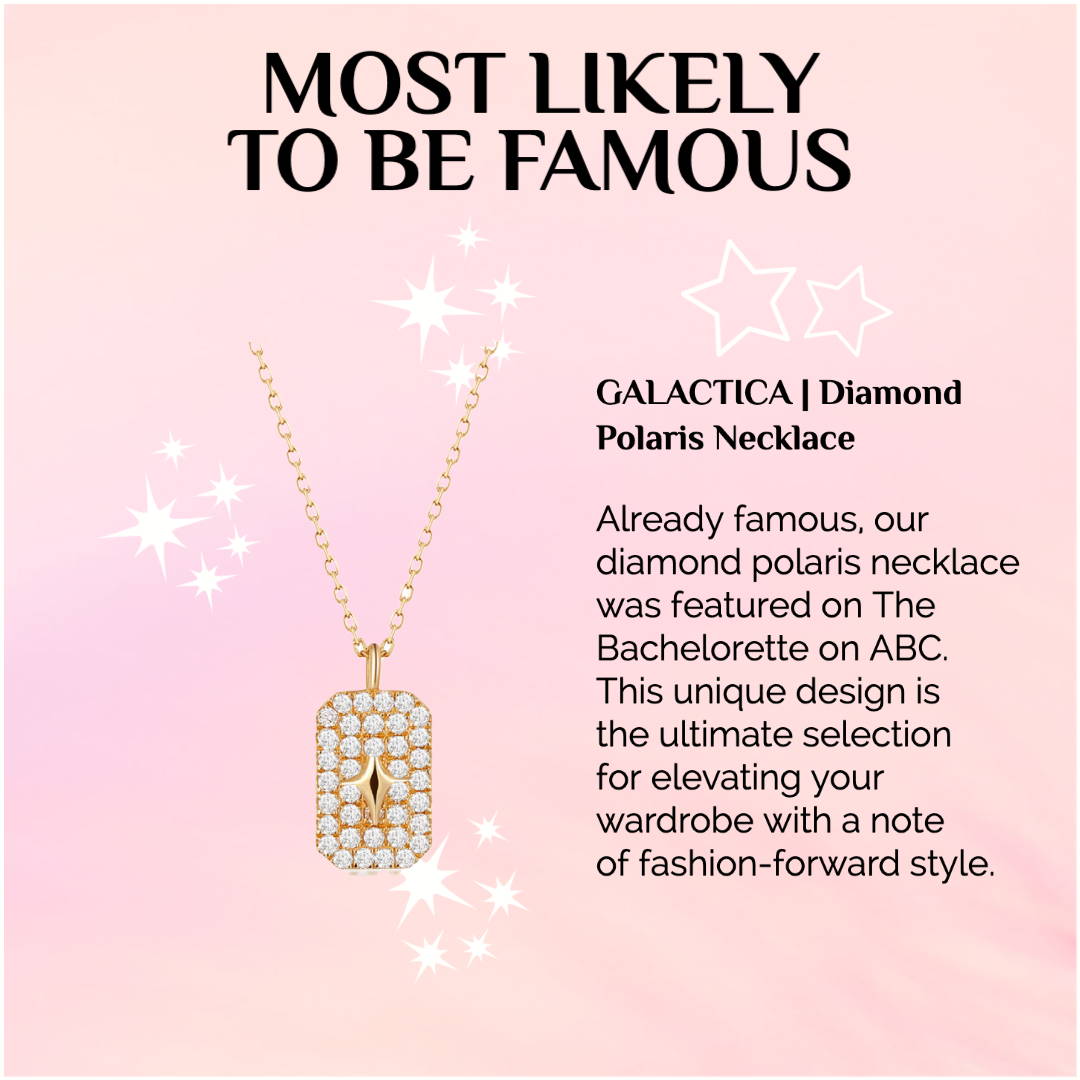 Already famous, our Galactica | Diamond Polaris Necklace was featured on The Bachelorette on ABC and was voted Most Likely to be Famous. The dazzling piece was spotted on bachelorette Michelle Young. This simple stunner will bring the right amount of bling for your 'fit. Be a bit daring and pair with a black and white tuxedo suit or lace jumpsuit, for a look that's sure to turn heads.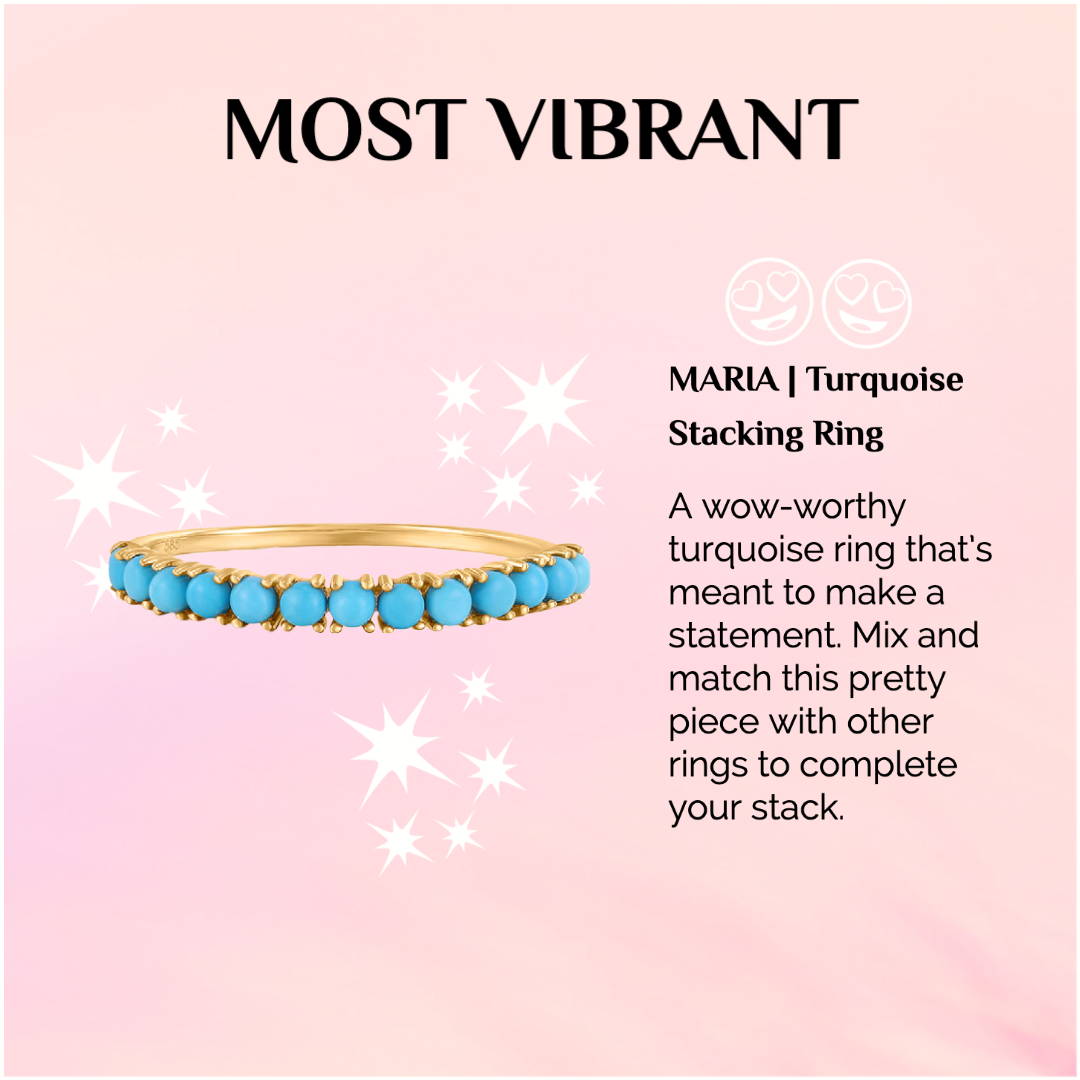 You'll be living life in color with this effervescent ring! Voted Most Vibrant, the Maria | Turquoise Stacking Ring is bedazzled in natural cabochon turquoise gemstones. If you're going for a boho vibe for prom, this ring will fit right in. This vibrant piece is a true stunner in IRL, you'll want to add it to your everyday essentials for some endless shine. If your look consists of neutral clothing staples, this radiant ring will be the perfect pop of color.
A little jewelry drama never hurt nobody!!! Our Anastasia | Diamond Paper Clip C-Hoop Earrings was voted Drama Queen. With its sparkling diamonds and a playful paper clip design, this piece is known for drawing drama to your earlobes. Pair this delicate but bold statement earring with a gold or neutral tone dress for a classic and sensual look. The Anastasia can easily transform any look, pair with a sweet summer dress post-prom for a casual day-date.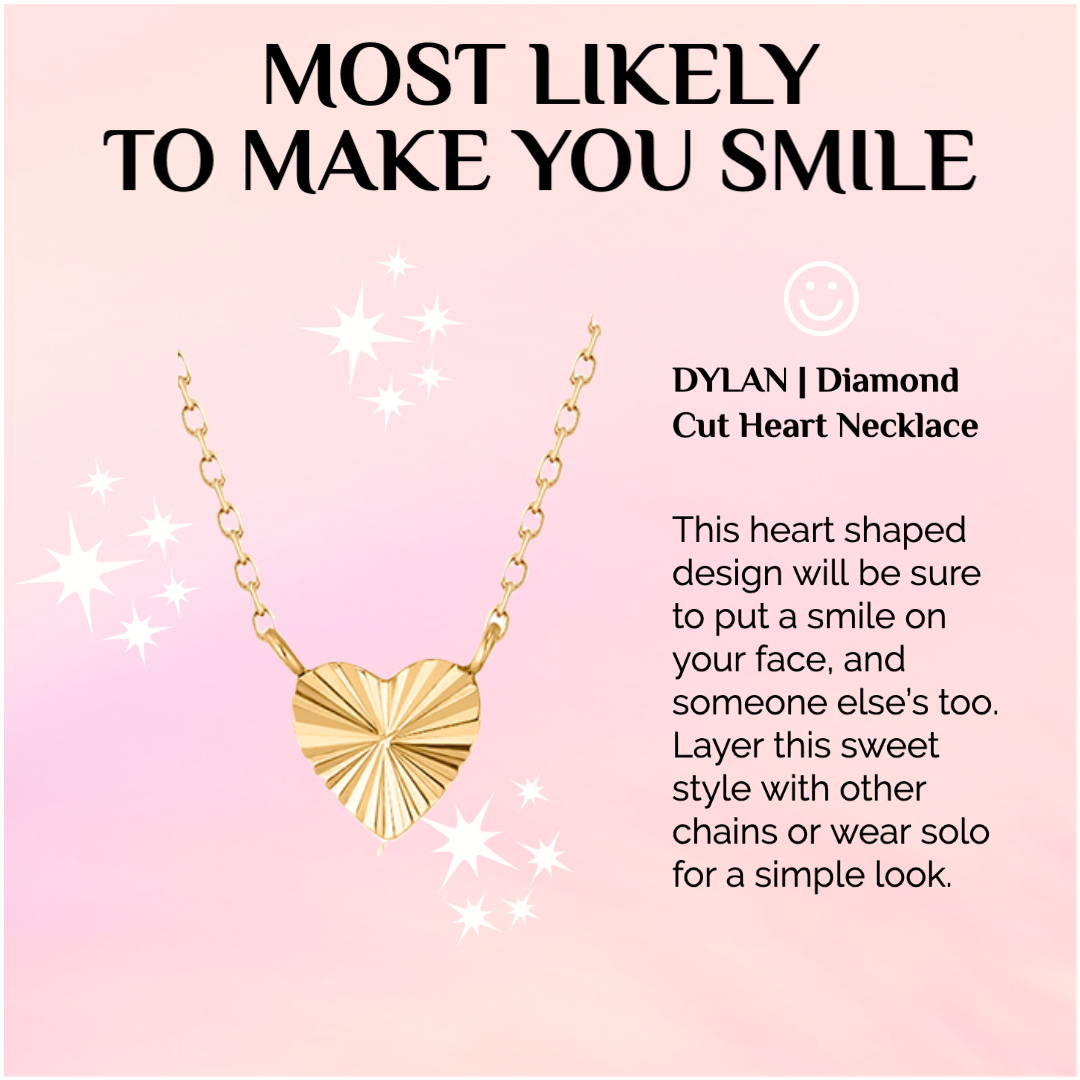 We're here for sweet styles that make you smile. Our Dylan | Diamond Cut Heart Necklace is part of our Ray of Sunshine collection and was voted Most Likely to Make You Smile. Designs in the collection were inspired by the warm and dreamy California sunsets. This subtle but spectacular necklace will finalize your prom 'fits with a golden touch. The textured heart shape will give your neckline some much needed sparkle. After an epic prom night, wear this piece with shorts and a simple t-shirt to gather with the girls for a major coffee break.
Steal the show with one single stud! The title Center of Attention is an understatement for our Agnes | Triple Diamond Single Stud. Stack this stud with other earrings for the ultimate ear party and create an edgy ensemble. Your prom outfit won't feel complete without a touch of subtle sparkle. This earring is a forever piece that will make the perfect heirloom. Crafted in natural diamonds and lustrous 14kt gold, you'll create priceless memories adorned in this stunner.
Depending on your preference, Aurelie Gi's jewels can be stacked and styled for a bold or subtle look. To amp it up, mix your favorite Aurelie Gi pieces with other jewels from your jewelry box for a unique and personalized stack. Create light or lavish layers with our necklaces, an elegant arm candy with our bracelets, an edgy ear stack with our earrings, or radiant bling with our rings. Whatever you decide the possibilities are endless!