The more you shop, the more rewards you earn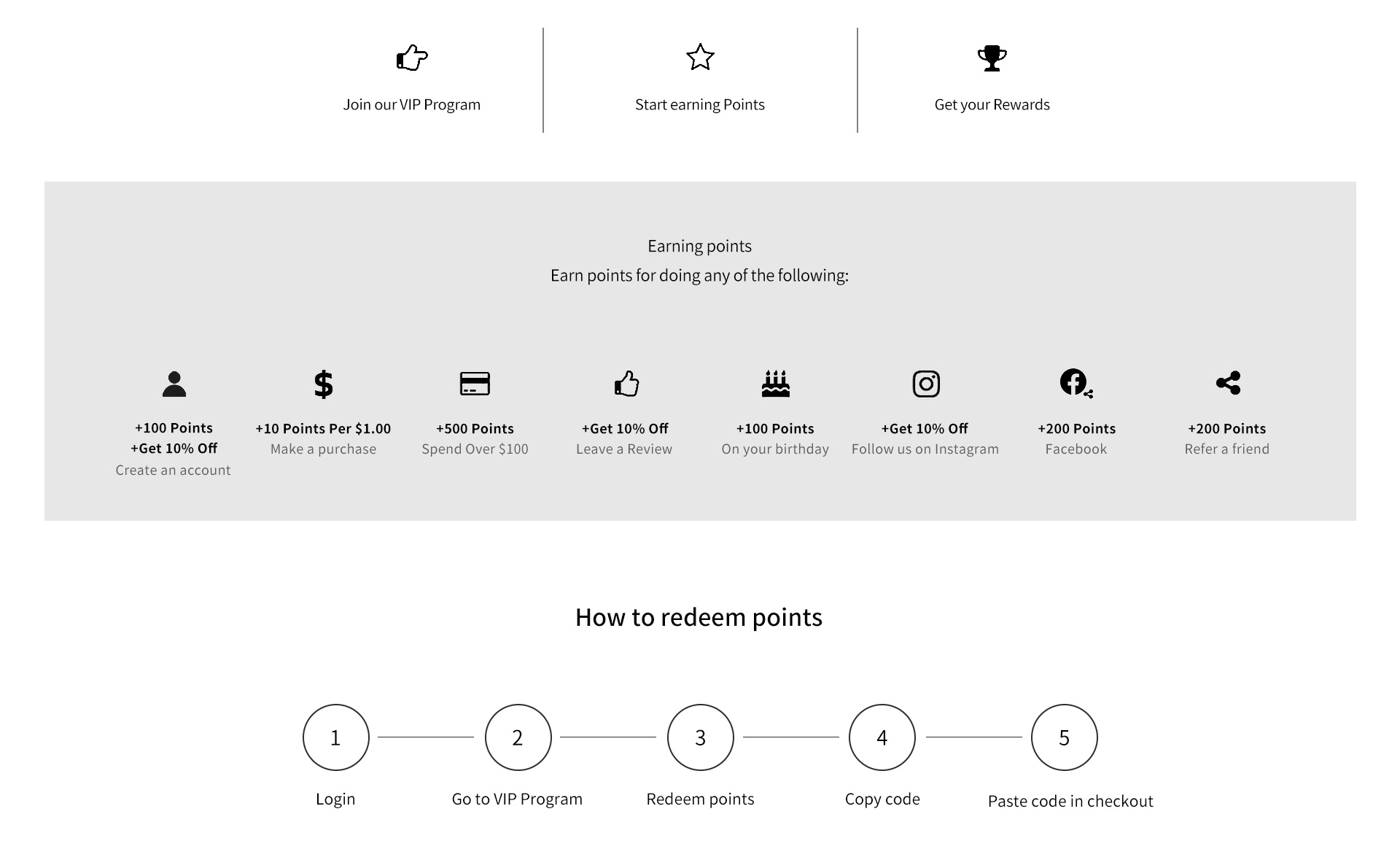 Frequently Asked Questions

Just click the Create An Account button to get started. Once you're registered with our store, you'll have the opportunity to start earning gold points.
Simply click on the 'Earn Points' tab to view and take part in our current opportunities.You can start by making purchases on our store, following and liking us on social media, or referring friends.
What Can I Redeem My Points For?
Glad you asked! We want to make it easy and fun to redeem your hard-earned points. Just visit the 'Get Rewards' tab to view all of our exciting reward options.
How Do I Redeem My Points?
Exchanging your points for great rewards couldn't be easier! Simply visit the 'Get Rewards' tab to view all of our great reward options and click the 'Redeem' button to redeem your reward.
When you refer others, you both benefit. Every account in our online store has a unique referral link, which can be found by clicking 'Refer Friends' tab. Share that link with your friend, and they'll get $15 off on their first order, and you'll get $15 off on your next order once they place it.
How Do I Use My Coupon Code?
Just enter your code in the discount field when you get to checkout and we'll deduct the discount from your order total.
Can I Use a Single Coupon Code Over Multiple Purchases?
Unfortunately not. Every coupon code is strictly single-use. So if, for example, you've got a $50 coupon code, make sure to only use it for purchases of $50 or more, so you don't miss out on any savings.
How Do I Check My Points Balance?
Your up-to-date points balance is always displayed in the top of this popup.
Do I Have To Enroll Or Register In Individual Promotions?
Once you register for an account, you're all set – we don't require you to register for individual promotions in order to be eligible. Just fulfill the requirements of a promotion, and we'll post the points to your account immediately!
How Long Will It Take For Points To Post To My Account?
You should receive points in your account instantly once you complete a promotion!
Nope! Your points will never expire.
What Happens To My Points If I Make a Return?
When you return an item, you lose the associated credit you originally earned by buying the item in the first place.
Sound kind of confusing? Let's take an example: let's say you had previously spent $50 towards a 'spend $100, earn 500 points' promotion, and you decide to buy a $20 item, which bumps you up to $70. If you decide to return that item, your progress would also go back down to $50 – it's just like you hadn't bought the item in the first place.
How Do I Contact Support If i Have Questions About My Points?
Our team is ready and waiting to answer your questions about our VIP Program! Just send us an email and we'll be in touch. Email address: hello@aureliegi.com
What If I Don't Want To Receive Promotional Emails?
From time to time, you'll receive program-related emails from us. If you'd prefer to not receive those types of emails anymore, just click the 'Unsubscribe' button when you receive your next email.